Pastor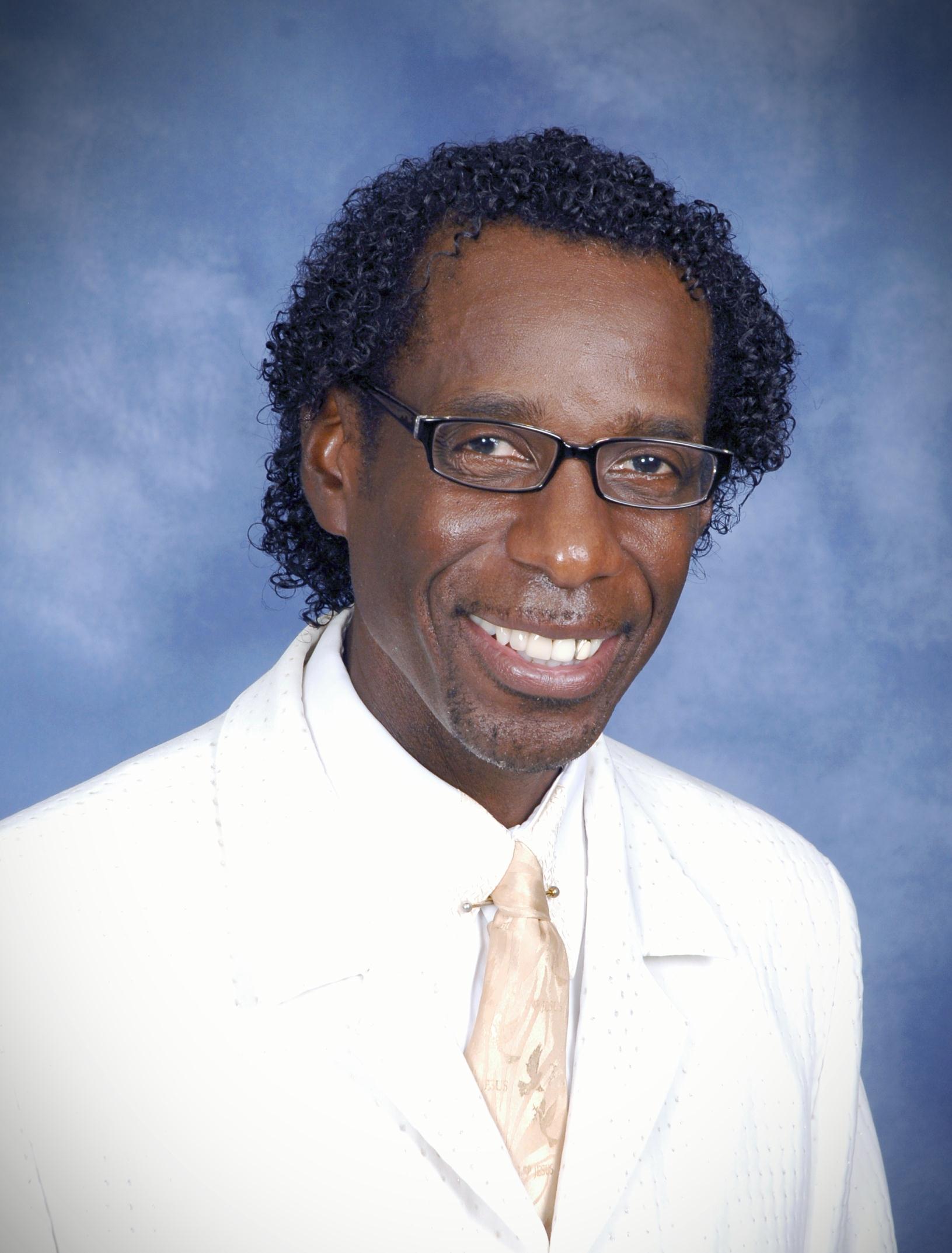 Rev. Dr. Tony C. Person
Rev. Dr. Tony C. Person Sr. is a graduate of CypressLakeHigh School in Fort Myers, Florida.  He was called to the ministry and licensed to preach the gospel at JerusalemMissionaryBaptistChurch in Fort Myers, FL.  Dr. Person was ordained at AntiochMissionaryBaptistChurch, Pittsview, AL. He began his ministry training at the Liberty Home Bible Institute, an affiliate of LibertyUniversity, Lynchburg, VA, where he earned a Diploma in Biblical Studies. He built upon this foundation by earning an additional Diploma in Biblical Studies, Associates and Bachelor's Degrees from GulfShoreChristianCollege where he graduated Summa Cum Laude. His thirst for knowledge wasn't quenched as he pursued to further his education by earning a Master's Degree of Divinity and Doctor of Theology from InternationalBibleCollege and Seminary.  He also recently received an Honorary Doctor of Divinity from St ThomasChristianUniversity, JacksonvilleFL.
Dr. Person has completed Pastoral seminars at JasperWilliamsMinistries accredited through InterdenominationalTheologicalCenter in AtlantaGA and other additional studies in Christology at TrinityBibleCollege and Seminary, Newburgh, IN. Even now, Dr. Person works to deepen and broaden his knowledge and perspective of God's word as he continues his studies at AndersonvilleTheologicalBibleCollege towards a second Doctorate of Theology and is presently writing his first book.
Dr. Person hasn't just been studying; he has been serving in the vineyard for some 30 years including nine years as an Associate Minister, and 16 years as the former Senior Pastor of FirstMissionaryBaptistChurch, Immokalee. FL.  For nine years he formerly served as Vice-President and President of the Deacons and Ministers Congress of the Kissimmee Valley Missionary Baptist Association under the ProgressiveM&EBaptistState Convention of FL.  He has been honored by the Mayor of Leesburg, FL and presented with a certificate of Proclamation in 2013.  He presently serves as a Volunteer Chaplain at LeesburgRegionalMedicalCenter and Board Member of the Leesburg Community Development Corporation.
Ultimately, Dr. Person is a servant of servants who loves people.  His commitment and dedication to his post is of excellence and has led him to obtain extensive training and certifications through the American Association of Christian Counselors and the International Critical Stress Foundation in grief counseling, debrief counseling, crisis intervention, chaplaincy training and church management.
He is married to our wonderful, caring and loving First lady Jacqueline Person (aka Marvelous), and they have children and grandchildren.   Dr. Person arrived at MountCalvary having most recently served as an Evangelist and Associate Minister at JerusalemMissionaryBaptistChurch in Fort Myers, FL.
Recent Posts
Archives
Categories