Male Chorus
The Mount Calvary Male Chorus sings songs that reach right into our everyday lives and remind us that God is right here with us!
These men love the Lord and they don't mind letting you know it!  The melodious harmonies and dynamic interpretations of the Male Chorus capture the beauty, depth and joy of walking with the Father.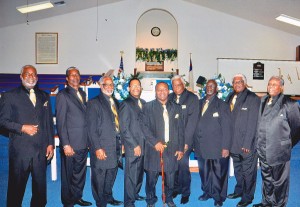 You can't keep your seat when these guys lift their voices!