Choir #1 (Senior Choir)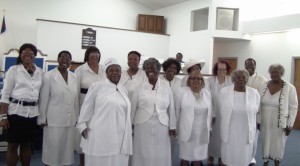 It's good to be the first, the original; our Senior Choir is aptly known as Choir #1 for that very reason.  
The choir was formed in the first year of Mt. Calvary's existence and has continued to flourish ever since.  While we acknowledge and applaud their beginnings, we must honor and cherish their enduring service to our congregation and our community.